Construct tailored market updates with the information you need to make smarter investment decisions – reliably delivered in the same format, every day or week.
---
Monitor Key Holdings, Benchmarks, and Indicators
Rather than spending hours sifting through the news to find a closing price or expected dividend, you can build a Custom Email Report to receive the information you value regularly and in an intuitive, sharable format.
View summary data on key holdings, investment opportunities, market benchmarks and macro indicators in a streamlined view.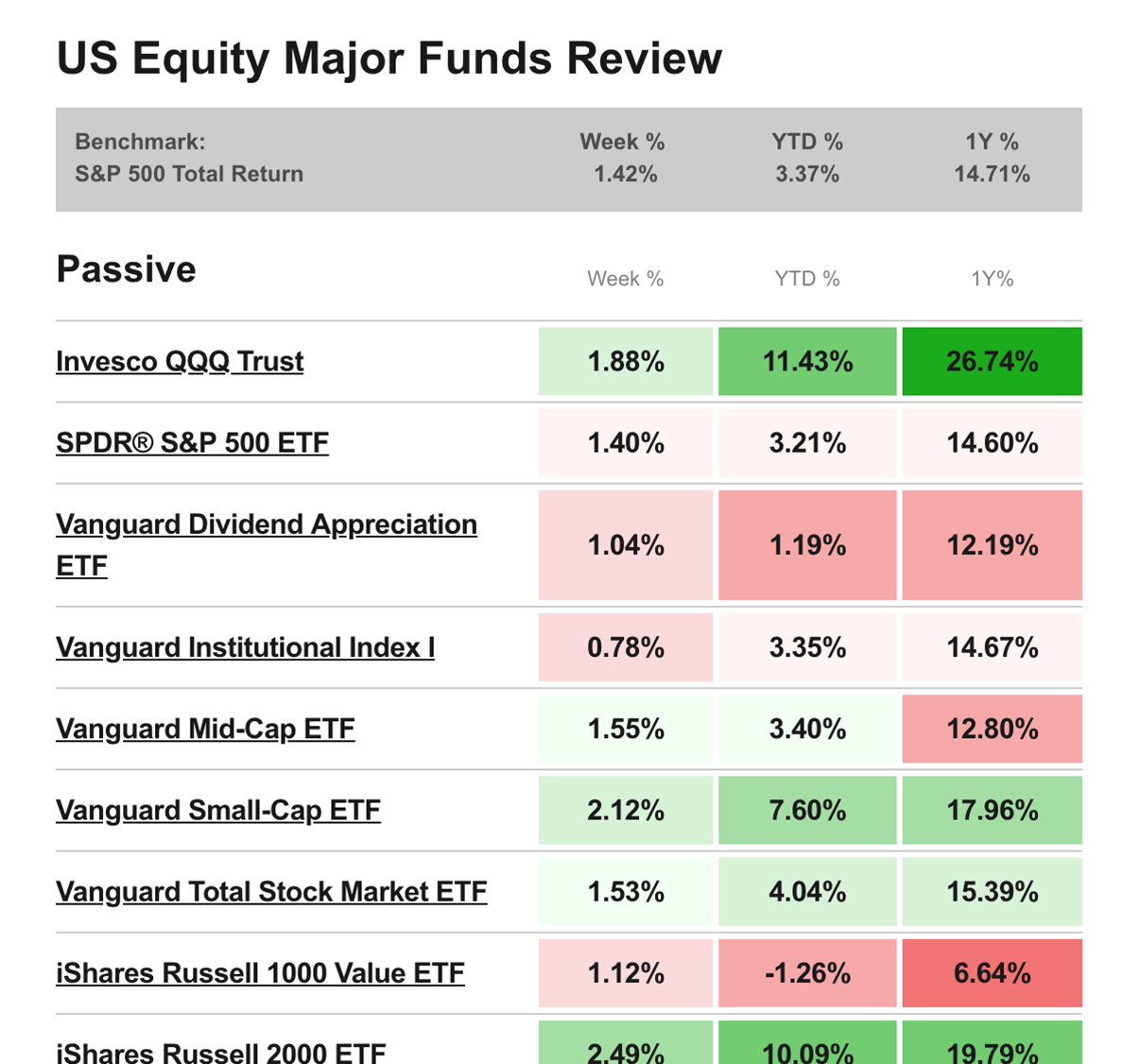 Communicate with Clients Consistently & Effectively
Provide holistic recommendations by including a snapshot of data to accompany your commentary & advice.
Build multiple Custom Email Reports to provide client-specific information on major holdings, engaging clients in a simple and personalized way, all with minimal time & effort.
Stay Alert of Upcoming Events & Risk Exposure
Regardless of investment strategy, important events often affect the risk a position may carry during a trading session. Custom Email Reports keep you up-to-date on earnings calls, dividends & announcements for your most important holdings with personalized calendar alerts.
---
Access Custom Email Reports Now
Unlock access to Custom Email Reports by registering below. No credit card required.
Unlock My Access
---
QUESTIONS?
---
ALREADY REGISTERED?
SIGN IN